How to prevent and control Gophers in Coachella Valley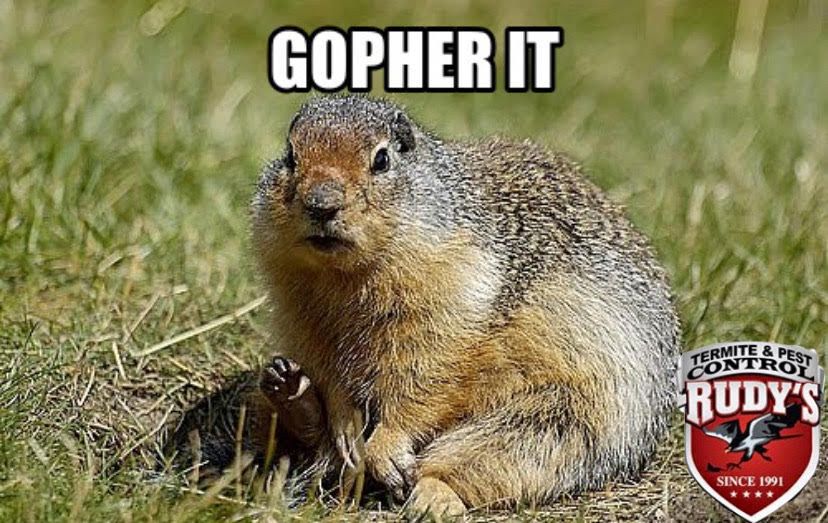 GOPHERS
Gophers belong to the Thomomys species and are placed in the Geomyidae family. Almost 5 species of gophers exist in Southern California, but the pocket gophers are the most abundantly found species here. They are also called Valley or Botta's pocket gopher and measure up to 7 inches with the tail often measuring 2 to 3 inches. They have several colors but the most prevalent gophers have grayish brown to brown color. They have huge yellow incisors, tiny eyes and ears with curved claws which are the distinctive features used to dig quickly. Generally, a gopher may dig up soil to make 3 mounds a day that appear like horseshoes. A gophers activity is normally underground and their mounds are the main indicator of their presence in any backyard or garden. An exterminator can better identify the type and frequency of gophers by examining the mounds present in the garden.
Pocket gophers may build food storage chambers and nesting sites about 2 meters deep under a garden while the burrows may be interconnected underground in around 180 meters of an area or more. Sometimes, after heavy rainfall, water penetrates through their burrows and the entire soil may collapse down in the canal of their home. They are quite aware of the invaders and keep the entrances of their burrows plugged with moist soil. The most important feature of their lifestyle is that they never hibernate during any time of the year and keep performing underground.
A gopher in the garden may graze on the variety of plants, and plant roots while using their sense of smell to locate food. They would also damage any green sprouts located near the entrance of the burrows.
GOPHER IT
A free inspection in the Coachella Valley can help you identify and locate the exact type of gophers and their associated damage. Our pest control department has exclusive expertise to prevent and control these diggers for your peace of mind and beauty of your garden.
Make your Appointment Today! (760) 494-4282